You Should Keep Some Important Things in Mind When It Comes To Different Logo File Types and Formats
While creating final files for the logo we take case many points.
Like where the Logo design File types and formats is going to be used and what are expected future usage of the logo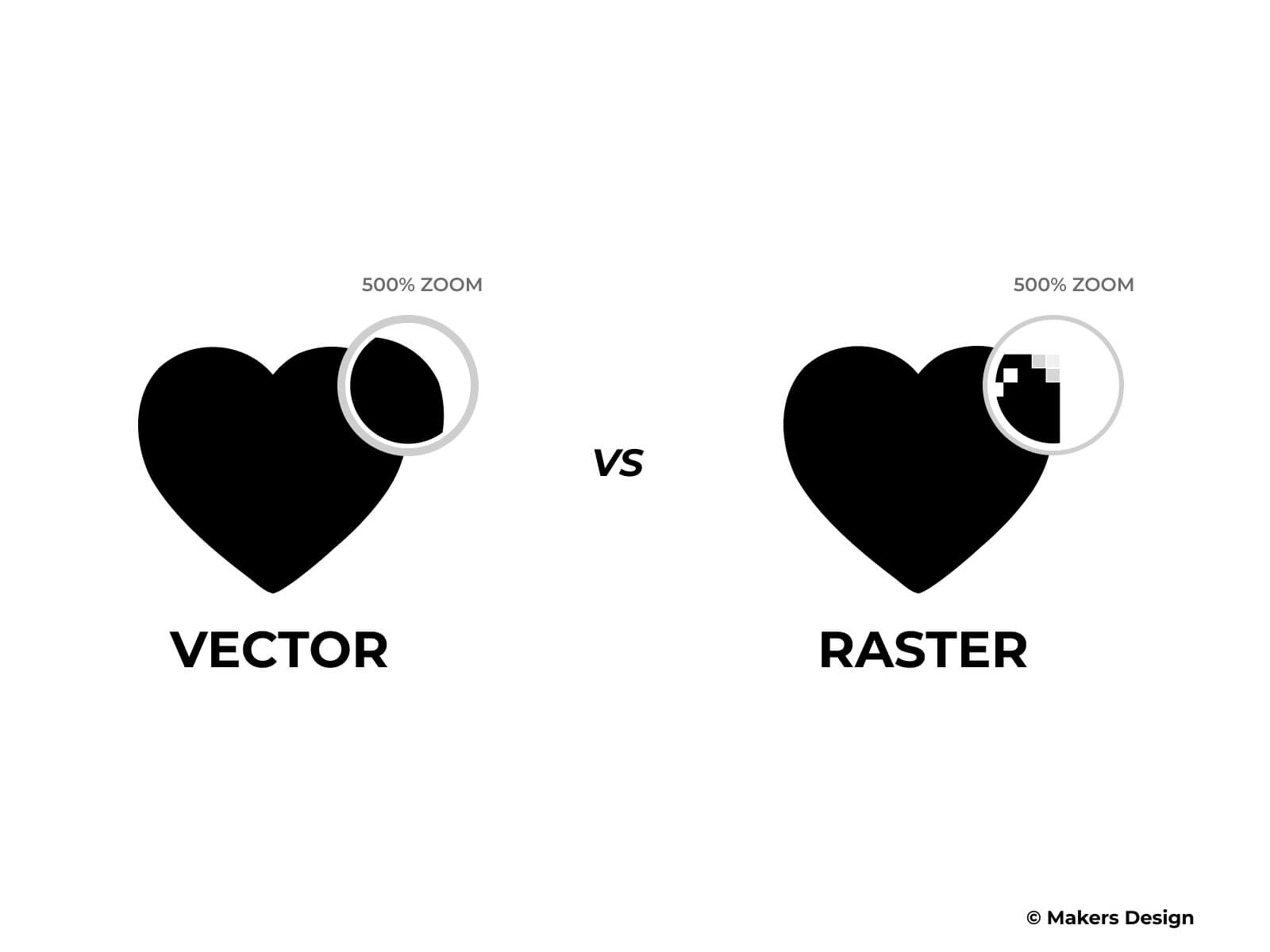 Vector VS Raster
All types of graphic or logo files can be categories as vector or raster File types and formats. So we can say there are two categories of file types that we can define. Vector files are easily scalable without losing the quality of graphics. Raster files on the other hand are not much scalable and while scaling the change in those are noticeable
Vector Formats
SVG (Scalable Vector Graphics)
CDR
AI
EPS (Encapsulated PostScript)
PDF (Portable Document Format)
Raster Formats
PNG (Portable Network Graphic)
Jpg or Jpeg (Joint Portable Graphic)
Webp (Web Picture)
GIF (Graphics Interchange Format)
TIF (Tagged Image File Format)
---
The Best Use of Different formats and Logo file.
In below image you can find the exact file structure that we use to deliver logo design project files but this is just for rough idea since all projects have different needs and requirements.
JPG or Jpeg (Joint Portable Graphic)
JPG or Jpeg stands for Joint Portable Graphic. According to Wikipedia Jpg is the most used file format on the web. That actually not strange since the size of Jpg is always lower in comparison to Raster formats like PNGs, GIF, TIF

(We Highly Recommend this using JPG 👍)
we highly recommend using JPG if you don't require a transparent background in the image. but needs a smaller version of the logo file
PNG (Portable Network Graphic)
PNG stands for Portable Network Graphic. it is another raster image type just like JPG. But different than JPG because PNG can have a transparent background. it's generally Large and better in Quality than JPG of the same image.

(We Recommend this 👍)
We highly recommend using PNG if you need a transparent background in the image and want to use it with a different colored background on the website.
---